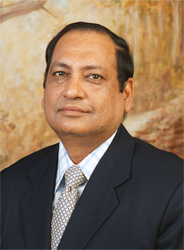 Welcome to Riyo
A family owned company, Riyo was established in 1993, with utmost thrust on traditional values of trust & reliability.
Today, the Indian packaging industry is positioned on the cusp of tremendous growth and Riyo is well equipped to meet the new challanges with the backing of knowledge and expertise accumulated over the decade.
2006-2010 was a period of dynamic transition from manual to automatic production. This was followed by a period of consolidation during 2011-2012.
The coming years are foreseen to witness bigger steps of modernisation, expansion, inclusion of latest technology & addition of allied products to launch Riyo to the stature of a world class packaging supplier.
Riyo, at present has a capacity to convert about 35000 MT of paper, corresponding to about 50 million square metres of corrugated board.
The company functions on the core principle of long term relationships with suppliers & customers, and it is no wonder that the initial customers continue to patronise us, while our loyalty to suppliers remains undeterred.
We are now over 15 years in packaging but are ever keen to learn.
I would be thankful to receive your valuable inputs, criticism & suggestions alike, to enable us further improve and customise our products to the demands of the target market.
I am confident that Riyo's team of young & dynamic employees will stand up to the challenges thrown by the Indian market, which is certain to become the fastest growing market for quality packaging in the world.
P.C.Agarwal
Chairman
© 2013 All Rights Reserved. Riyo.India.
Powered by Triologic